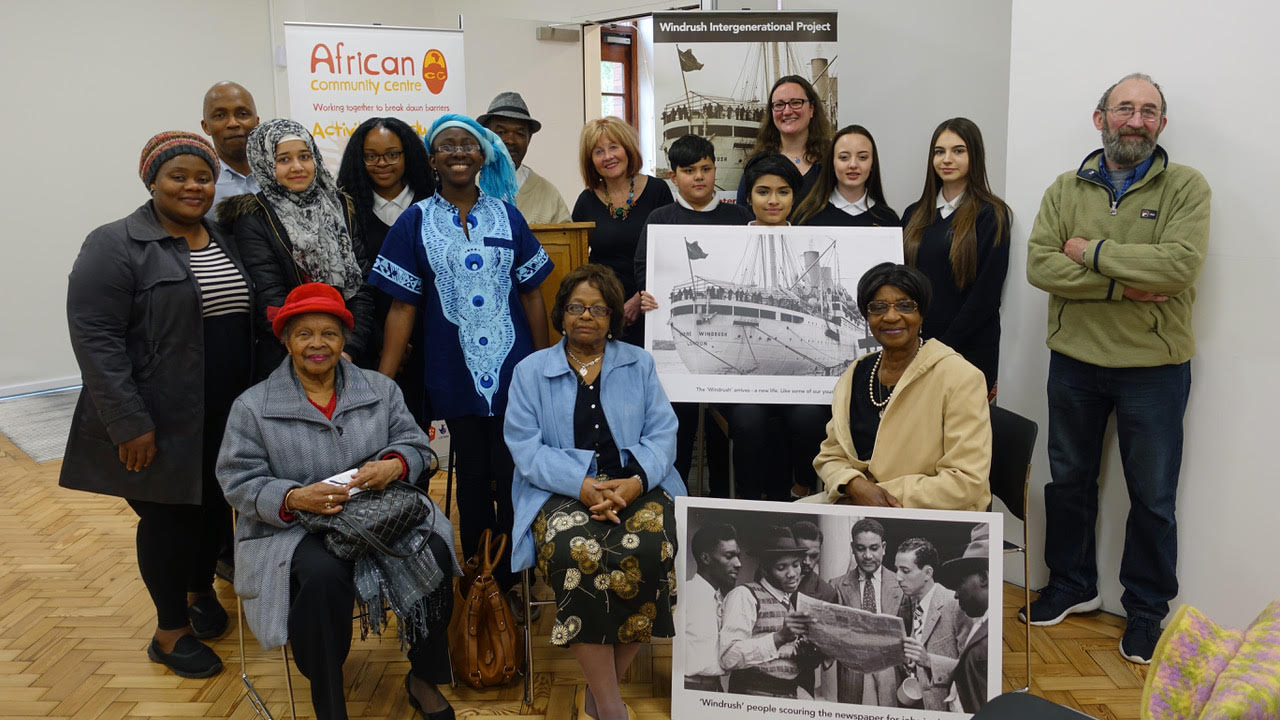 WINDRUSH Intergenerational project records the culture, journey and settlement of people from the West Indies who came and settled in Swansea and surrounding areas in the 50's and 60's. Many of these Windrush people are from Jamaica and are reaching a great age. They are keen to tell their stories and experiences to young people from the African Community Centre and others in Swansea. The young people are taught how to use interview techniques and filming in order to capture the culture, lives, challenges, journeys and personal experiences of the Windrushers in settling, living and working in Swansea. The project also has a heritage partner – the wonderful and newly refurbished Glyn Vivian Art Gallery. Here young people can explore the arts and use the facilities to enhance the project. We have also partnered with the famous Tata Steel in Port Talbot where some of the Windrush people were employed and whose business and world reputation will hopefully inspire young people in future ambitions for career choices.
ONGOING!
It's been inspiring to say the least listening to the rich and powerful stories of our amazing heroes who arrived Swansea, Neath and Port-Talbot in the 50's, 60's and early 70's!
They were part of building Our Wales! Their values and hard work is forever impressed upon us; in the Health sector, in Tata Steel, the bridges of Swansea, local coffee shops and the beautiful rich cultures, food and integration that we now see and experience every day and around us! We are still searching for more stories, we are gathering them and we want to preserve them because the future must learn about and celebrate our heroes for their sacrifices!
Do you know anyone from the West Indies who arrived Swansea, Neath and Port-Talbot in the 50's, 60's and early 70's? Do they want to share their experiences with us?